July 09, 2020 - 193 views
| | |
| --- | --- |
| Country | Cuba |
| Genre | latin, cuban, cuba, salsa, latin jazz |
The traditional rhythms of Cuba's horn-driven bands of the 1950s is brought up to date by trumpet player Jesús Alemañy and his fourteen piece band, ¡Cubanismo!. Born on October 14th, 1962 in Guanabacoa, Havana, Cuba, he began studying music at the age of 13 at the Conservatoire Guillermo Tomas in Guanabacoa, concentrating on trumpet, solfege and music theory. Three years later, he was invited to join the group Sierra Maestra, Cuba's leading contemporary ensemble specializing in the roots style of salsa known as son, which features the trumpet as solo instrument. He played with the group for over a decade, recording eleven albums and touring worldwide.
In 1992, Alemañy decided to leave Cuba to pursue his own music in London, after he fell in love and married Susie, a British woman who now manages him. In December of 1994, he organized a descarga "jam session" in Paris to honor conga legend Patato Váldez. Alemañy was joined on this project by Alfredo Rodríguez, the great Paris-based Cuban pianist. Hannibal Records head Joe Boyd was there and was so impressed he asked Alemañy to produce a similar session in Havana. The recording sessions at EGREM studios in Havana proved to be a homecoming for these two Cuban expats, who were joined by an all-star orchestra filled with some of the country's greatest players, including Irakere veterans Orlando "Maracas" Valle, Miguel "Anga" Diaz and Carlos Alvarez, master of percussion "Tata Güines", Yosvany Terry from Afro-Cuba and Carlito Puerto, son of the great Cuban bassist Carlos del Puerto, trumpeters Louis Alemany and Louis Alemany Jr, (Jesus' uncle and cousin, respectively.)
Alemañy has created a powerful vehicle for descargas, or jam sessions, that allow players to kick back and blow while the grooves stay danceable. That has landed ¡Cubanismo! in the forefront of the Cuban music revival. In 1995, Hannibal Records label chief and producer Joe Boyd (Fairport Convention, Richard Thompson), a longtime folk music fanatic, met Alemañy in London. The two traveled to Havana with plans to make ¡Cubanismo!, a one-shot Cuban revival album with the best Cuban players. The recording proved so successful that Alemany and the musicians agreed to continue to work together as Cubanismo. The album was officially released on February 27th of 1996 on Hannibal/Rykodisc, reaching the top ten lists of "Billboard", "Latin Beat" and "Afropop Worldwide". They followed up with 1997's critically acclaimed Melembe, combined with an historic US tour, solidifying Cubanismo's position as one of Havana's hottest exports.
The release of Reencarnación on September 15th, 1998 and the World Tour, landed them in the center of the Latin dance band galaxy. This album introduced pianist Nachito Herrera, who replaced Alfredo Rodriquez, and was a more straight ahead Latin album, with less of a big band feel and more vocals (singer Rollo Martinez had also been added to the line-up.
)
Top Tracks
1
Petit Mambo
2
Estiro Bastidores
3
Descarga Caliente
4
Mi Proposicion
5
Congo Real
6
Celebrando
7
El Solar 8
Calor En Santiago
9
Paloma Sin Nido
10
Presteme Su Mujer
Top Albums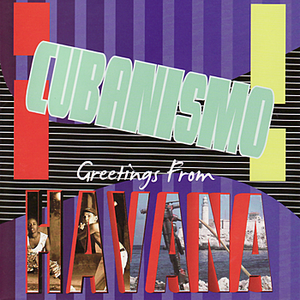 Greetings From Havana
tracks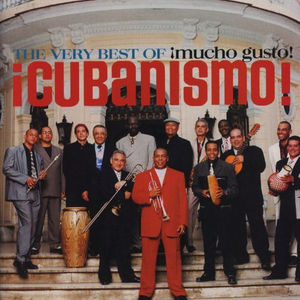 The Very Best Of ¡Cubanismo! ¡Mucho Gusto!
tracks