July 24, 2020 - 27 views
Nivaldo Batista Lima (born September 3, 1989), better known by his stage name Gusttavo Lima, is a Brazilian singer. He is known in his country for many hits, and gained international fame and success through the song "Balada".
Lima was born in Presidente Olegário, Minas Gerais state, the son of Sebastiana and Alcino Lima. In 1999, when he was just 9 years old, he went to Patos de Minas to sing with his brothers, who had a band called 'Trio Remelexo'. When he was 13 years old, he left the band and went to Brasília, where he changed his stage name to "Gusttavo" and assembled a duo called Gustavo & Alessandro.
In 2009, he released his first album Gusttavo Lima, containing 24 tracks. The song that most stood out was "Rosas, Versos e Vinhos", which reached the first position in a local radio, and it also reached #57 in Billboard Brasil charts. In 2010, he signed with Som Livre label[1] and released Inventor dos Amores, as a CD and DVD, with sales of 15,000 copies. The title track was a collaboration with Jorge & Mateus, reaching #17 in the Brazilian Billboard Brasil charts. Based on this initial success, he released the single "Cor de Ouro" that reached #18 in Brazil. He also released "Refém", which reached #22 in charts.
In 2011, Gusttavo released CD and DVD titled Gusttavo Lima e Você which was recorded live in Patos de Minas, on June 3, 2011 during Fenamilho musical event with estimated audience of 6,000,000 people. The highly popular album reached #7 and was certified platinum.[2] The album produced his definitive hit "Balada" (full title "Balada Boa (Tchê Tcherere Tchê Tchê)Read more

wikipedia.org/wiki/Gusttavo_Lima#cite_note-3">[3] based on the famous refrain), which reached #3 in Brazil. The Brazilian football player

Neymar

played a similar role to that he played in

Michel Teló

's smash success "

Ai se eu te pego!

" and appeared in many shows with Gusttavo Lima.

In January 2012, he embarked on a first international tour with shows in US Latin markets in Florida, and later on in Atlanta (Georgia), Newark (New Jersey) and Revere (Massachusetts).[4] Gusttavo released his hit single "Balada" in European markets following the steps of fellow Brazilian singer Michel Teló. He also released another live album in 2012 titled Ao vivo em São Paulo, on October 6, 2012 in Brazil
Top Tracks
1
Balada
2
Balada (Tchê Tcherere Tchê Tchê)
3
Apelido Carinhoso
4
A Gente Fez Amor - Ao Vivo
5
Cem Mil - Ao Vivo
6
Balada Boa
7
Milu
8
Quem Traiu Levou - Ao Vivo
9
Fui Fiel
10
Zé da Recaída - Ao Vivo
Top Albums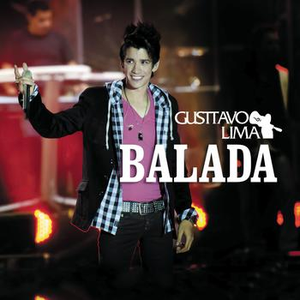 Balada (Tchê Tcherere Tchê Tchê)

tracks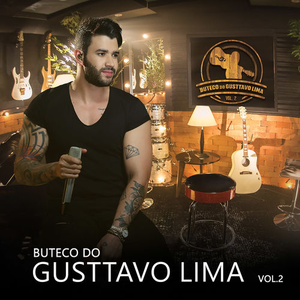 Buteco do Gusttavo Lima, Vol. 2

tracks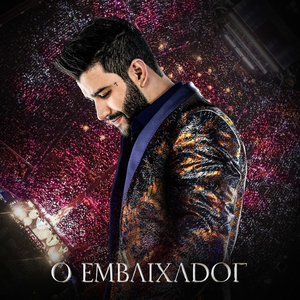 O Embaixador (ao Vivo)

tracks